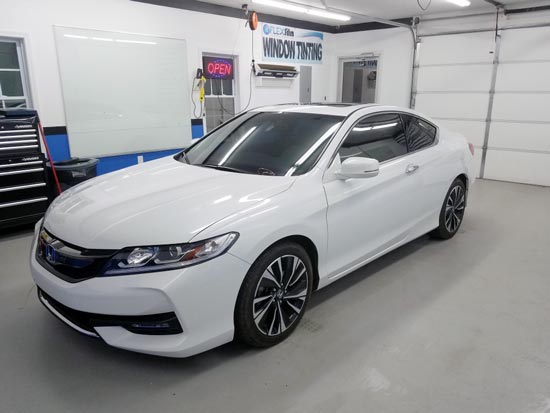 Terraflex
Gen 5 Carbon
Designed to not fade or change color, Terraflex uses gen 5 carbon technology to offer protection and performance in a beautiful charcoal or black look at an unbeatable price. You simply get more for the same cost of lesser technologies.
The advantage of a carbon technology is the immense amount of value you get out of the product compared to technologies that have been in the industry for over forty years. You get a bold, stylish look and finish, but with the added benefit of solar performance that has the ability to protect you from ultraviolet (UV) and infrared radiation (IR) heat.
UV Protection

99%

99%

IR Heat Rejection

66%

66%

Comfort

66%

66%
An In-Depth Look
Breaking Down The Layers
The improved adhesive found in the laminate and mounting layers makes generation 5 clearer, longer lasting and easier to install. The size of the nano particles were made smaller than they had ever been before which makes the low angle haze virtually undetectable. The use of a super clear technology improved the polyester, and there is still no fading or color change over time, making generation five the most superior carbon window tint on the market today.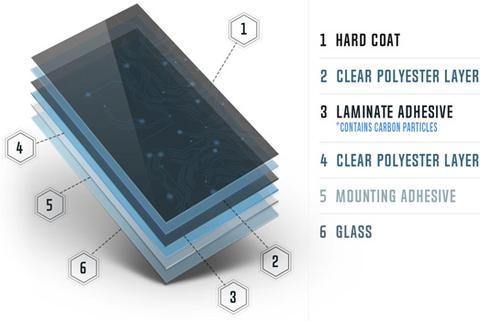 Frequently Asked Questions
Can Terraflex match My Factory Tint?
Terraflex excels at matching any factory window tint. We have the ability to choose from a black or charcoal color to match any vehicle that rolls into our shop.
Does Terraflex™ fade or change color?
Terraflex will not ever fade or change color due to the absence of dye in the product. Carbon is used to give the product it's color and shades so you never have to worry about the product looking ugly in a few years.
If Terraflex™ contains no dye, how do you get the shade?
The carbon in the window tint gives the product it's beautiful and bold color and shade.
We Match Factory Tint
Terraflex is perfect for matching factory tint. Using a charcoal or black color, we can match any the factory tint on any vehicle that rolls into our shop.
Get A Quote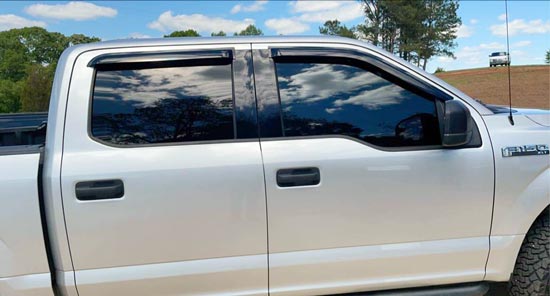 Absolutely amazing quality work with RVP Tinting. I will be telling other people about your tint and service! A+
Love love love the results! What a difference in appearance and comfort! You couldnt go wrong with RVP!
Terraflex
Generation 5 Carbon
Moderate Protection & Comfort
Moderate Heat Rejection
99.9% UV Protection
No Fading or Color Change
Lifetime warranty
Panaflex
Carbon Ceramic
High Protection & Comfort
High Heat Rejection
99.9% UV Protection
No Fading or Color Change
Lifetime Warranty
Nanoflex
Premium Ceramic
Maximum Protection & Comfort
Maximum Heat Rejection
99.9% UV Protection
No Fading or Color Change
Lifetime Warranty